This almond cake contains no flour and is great for a gluten free diet. It does not contain any flour but eggs. The almond cake is not dry, it is a great cake to use with ice cream or whipped cream. Or you can cut it in half and fill it with vanilla or chocolate pudding; add raspberries or strawberries. You also can fill it with whipped cream. There are many variations. Happy Baking!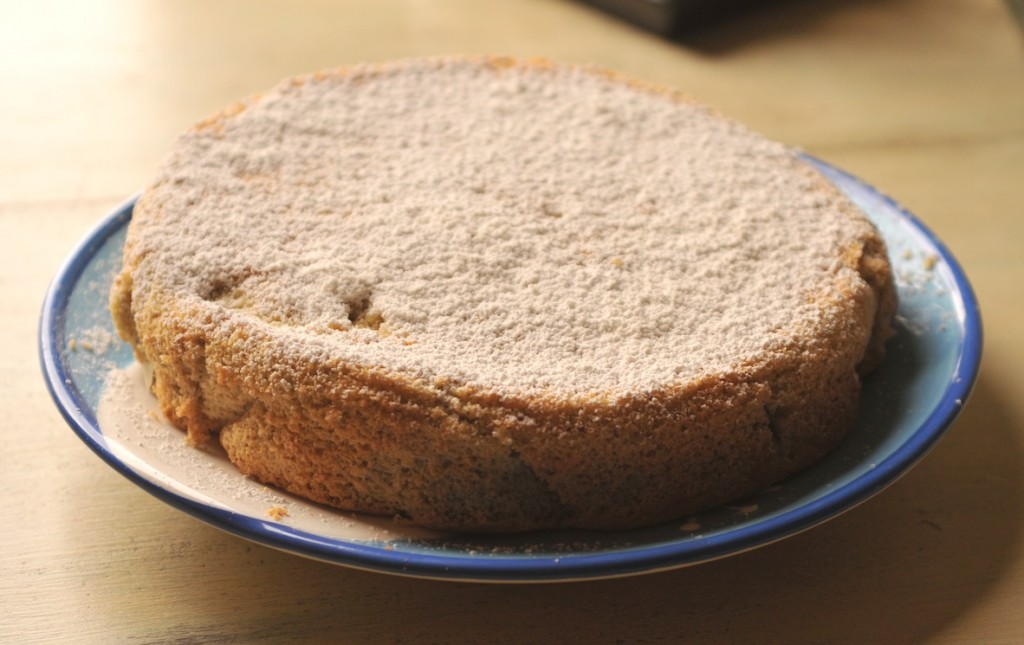 Ingredients Almond Cake Gluten Free
6 egg yolk
150 g powdered sugar and 1 package vanilla sugar
1 vanilla bean or 2 tbsp
1 organic lemon
200 g almond flour
6 egg white
some butter for the form and powdered sugar to dust
Baking Instructions Almond Cake Gluten Free
– Beat egg yolks and powdered sugar until very creamy.
– Add the content of the vanilla bean, the grated peel of the lemon and almonds; mix well. Add some lemon liqueur or brown rum if you have (optional).
– Beat egg white until very firm.
– Layer a spring form with baking paper and grease the edges where is no paper.
– Fill in the dough and bake it on 350 F for about 50 minutes.
– Place the cake on a baking grid while warm, then dust with powdered sugar.
Comments
comments