The Bundt cake recipes from scratch is using sour cherries (Schattenmorellen in German), and it is a great German cake, the name in German is "Napfkuchen". It is the cake that looks awesome on the coffee and cake table. Inside you have sour cherries that you can get in CA at Trader Joe's or online. Happy Baking!- Find more German recipes at www.MybestGermanrecipes.com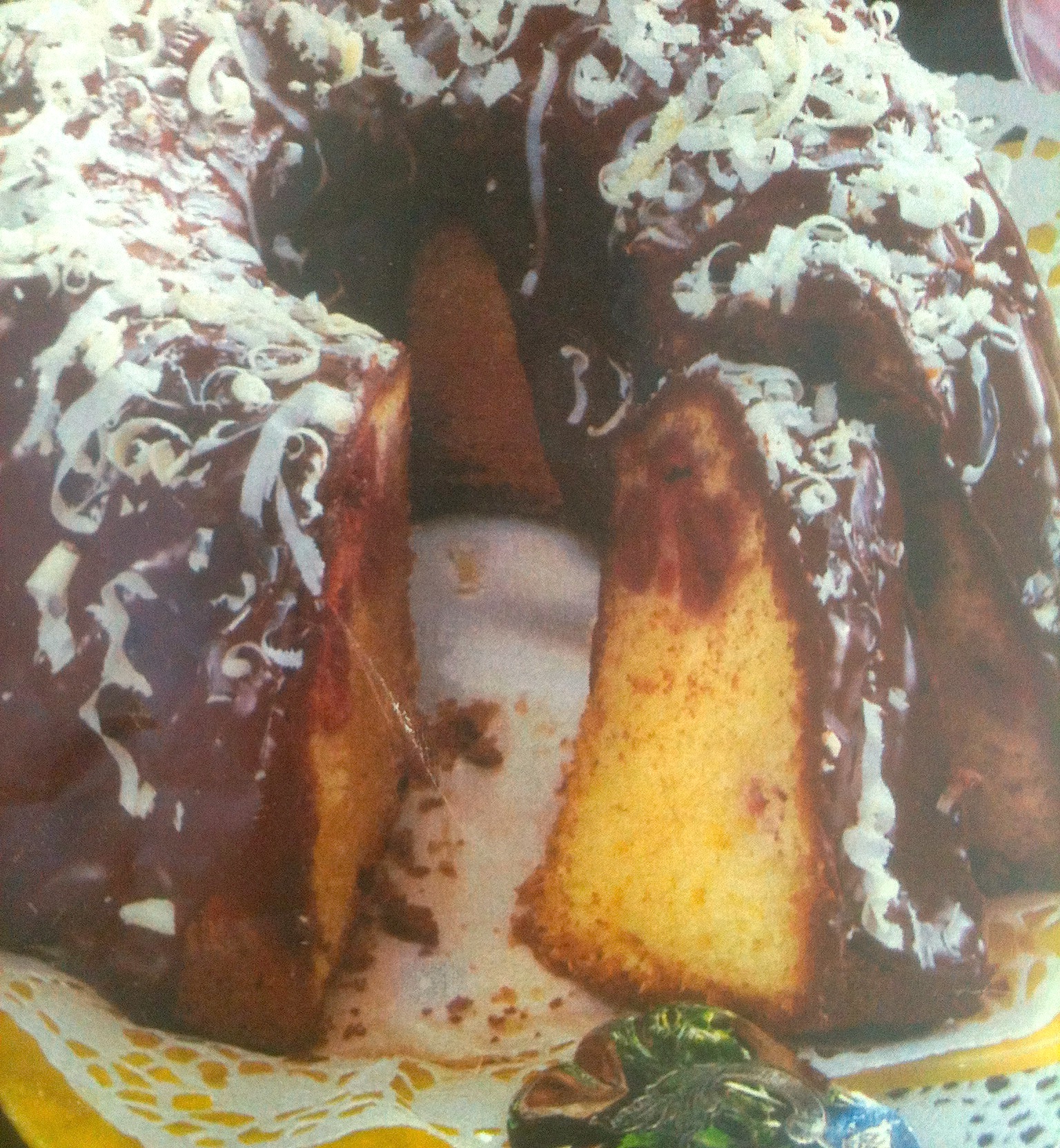 Ingredients Bundt Cake
1 jar (680ml) sour cherries – find them at Amazon or in a European grocery store, in CA at Trader Joes
5 eggs
80 g butter
180 g sugar
peel of one organic lemon
3 tbsp lemon juice
180 g flour
1/2 package Dr. Oetker baking powder – find it at Amazon
dark baking chocolate for the glaze (200g)
20 g white baking chocolate
Baking Instructions Bundt Cake
– Drain cherries in a sieve, keep the juice.
– separate eggs; beat yolks, butter, 90 g sugar, lemon peel until foamy.
– mix flour with baking powder, add to the dough.
– beat egg whites until firm, fold into dough.
– grease a Bundt form and dust it with flour; add dough into form, then add cherries to the dough.
– bake it in pre-heated oven 50-60 minutes on 200 C or 350 F.
– cover cake after 25 minutes baking time with parchment paper.
– let cake cool off.
– melt chocolate in double-boiler and spread over the cake.
– grate white chocolate coarse and sprinkle over the cake.
Comments
comments